EPE 2022 ECCE Conference
5th 9月 2022

-

9th 9月 2022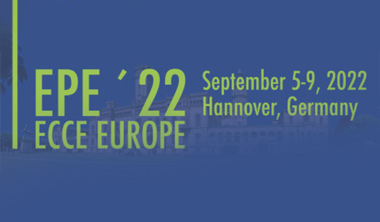 GaNFast™ power ICs, use next-generation gallium nitride (GaN) to integrate power, drive, and control to replace legacy silicon chips to enable up to 3x faster charging and 3x more power in half the size and weight for mobile fast chargers, consumer electronics, solar, data centers and EVs, replacing silicon in a market worth over $13B by 2026.
Navitas' next generation of devices – GaNFast with GaNSense™ – now enables even higher efficiency, autonomy, and reliability with precision sensing of system current, voltage and temperature with real-time control and protection. Implementing integrated loss-less current sensing, external monitoring components such as large, lossy sense resistors are eliminated, reducing system power loss, complexity and system cost.
Offering the maximum benefits of GaN's superior performance and switching speed alongside the highest level of protection and sensing, GaNFast ICs can be confidently used in higher power applications with stringent regulations for efficiency and reliability, such as solar inverters, motor drives, server power, and EV Onboard Chargers (OBC) and DC-DC systems. As of March 2022, with over 40,000,000 shipped and zero reported GaN-related field failures, GaNFast ICs are now offered with an industry-first, 20-year limited warranty.
GaNFast integration is a core element as we "Electrify Our World™" and accelerate the conversion away from fossil fuel sources and loads. Higher efficiency reduces the carbon footprint of target applications, and small die-size, fewer manufacturing process steps and integrated functionality mean that GaNFast power ICs have up to 10x lower CO2 footprint than legacy silicon chips and save a net 4 kg CO2 per IC shipped.