Solar
Higher reliability,
highest efficiency
Solar inverters convert direct current (DC) power from the solar panel to alternating current (AC) power to be fed into battery storage or back into the grid. Efficiency, reliability and size are key to ensure the highest power delivery and fastest return of investment of system CAPEX. Wide bandgap (WBG) GaN ICs and SiC power devices can deliver lower component count, more compact circuit topologies and controls and reduce overall cooling requirements.
This helps to deliver 50% smaller and lighter solar inverters, reduce costs by 25% and enable 40% energy savings, translating into about a 10% improvement to the return on investment in solar installations.
For residential solar applications using micro-inverters in the 300 – 500W range, GaN is the ideal choice, while the higher voltage capabilities of SiC supports the requirements of the kW+ string inverters deployed in commercial solar installations.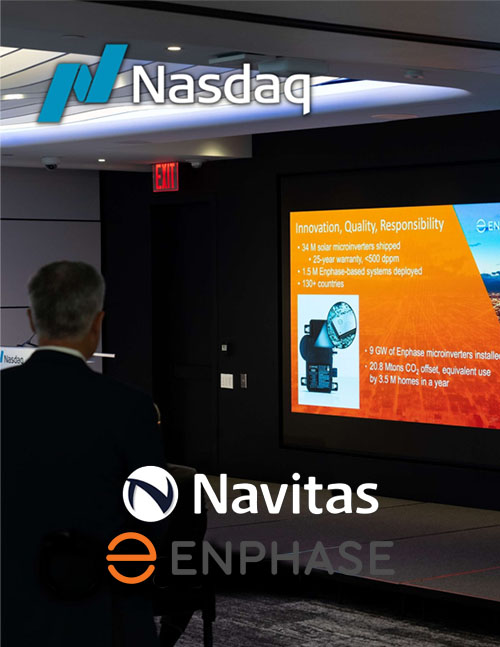 Enphase Green-Light GaN for Solar Microinverters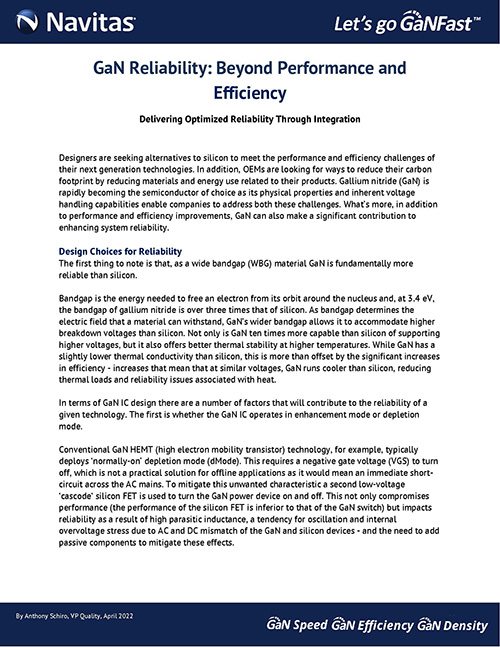 GaN Reliability: Beyond Performance and
Efficiency
Sustainability Report 2021