"Navitas employs an
application-specific

,

design-driven

approach to ensure the

quality

and

reliability

of our GaNFast products

consistently

exceeds our customers' expectations."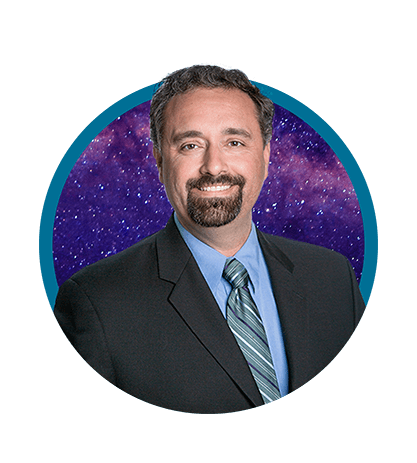 Anthony Schiro, VP Quality
Device Hours in the Field
Equivalent Device Hours Tested
Quality and production data (actual) is reviewed at the start of each month, then shipment data incremented per estimate of production backlog.
Units shipped

: Production material only.
Device Hours in the Field: assumes 3-month allocation for transits, distribution and customer assembly times.
Field Failures: confirmed GaN-related field-use failures.
Field ppm: Parts per million defect ratio (# field failures / # Million units shipped)
FIT Rate: 'Failures In Time' (# Reliability Test Failures / Billion Equivalent Device Hours)
Equivalent Device Hours Tested: Total device hours tested x reliability acceleration factors.
Tons CO2 Saved by GaNFast Power ICs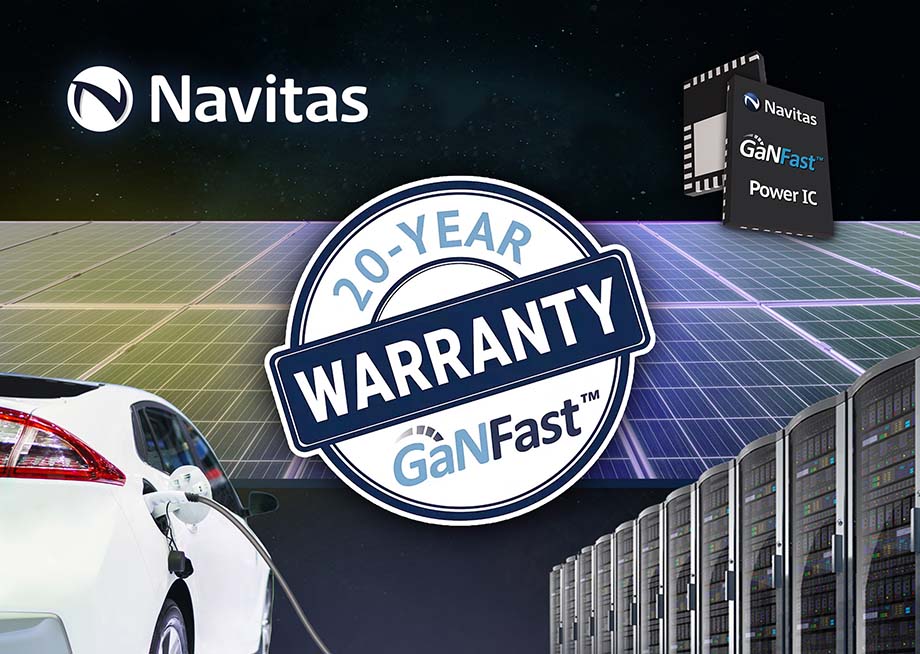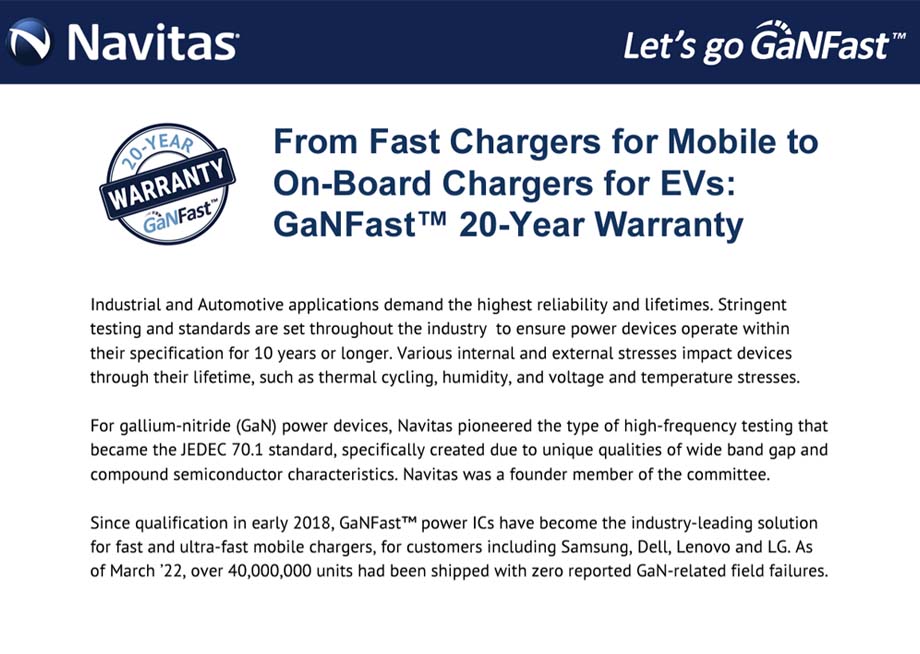 Quality & Reliability Technical & White Papers