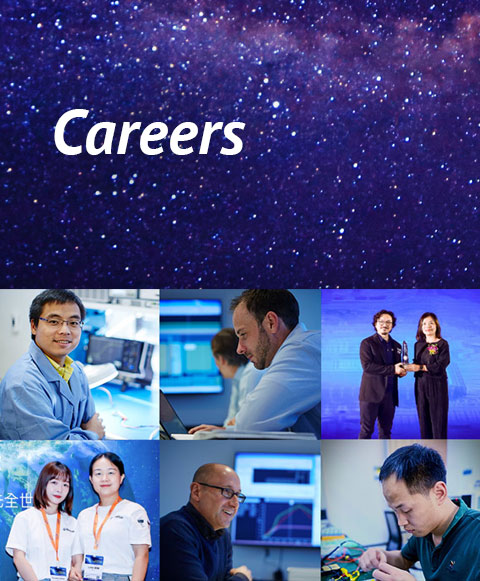 "Do you have the
Energy

to

revolutionize power

, to

inspire

, to

be inspired

and

make a difference

?"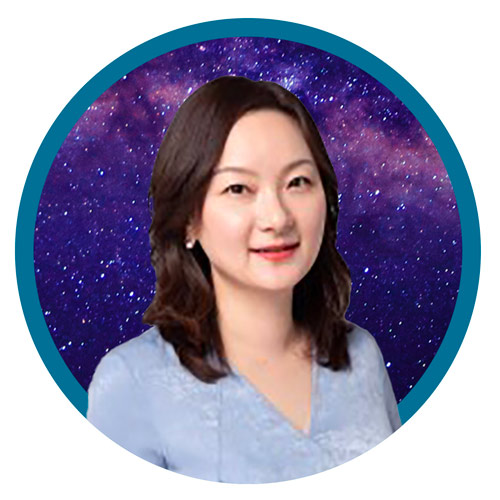 Lucy Li: Director, Human Resources
Join the GaN and SiC Generation!
Navitas is a young, dynamic and fast-growing company with fresh ideas and a robust, next-generation technology that is rapidly taking a major piece of a power semiconductor market forecasted to be worth over $22B by 2026. Working in a diverse, worldwide and pioneering culture our people are at the heart of our success and are fundamental to the Navitas commitment to optimizing energy transformation and efficiency.
From Los Angeles to Shanghai, careers at Navitas span cutting-edge IC design and innovative applications engineering to pioneering research and ensuring customer success and revenue growth.
Shaun Sandera, Sr. Human Resources Manager
"
Navitas employees

are unified by one clear and

cohesive vision

, to

electrify our world

. That builds an

unrivaled culture focused on

collaboration,

innovation

, and

unshakable resolve

to overcome every obstacle placed in front of us."
Grow your Career with Navitas
Whether you are looking to deepen your gallium nitride experience in GaN power IC design or support close alliances with the biggest names in smartphones, laptops, automotive, renewable energy and data centers, the opportunities at Navitas are varied and rewarding. The right candidates can broaden their knowledge as a key player in an industry-wide, high-frequency eco-system or establish themselves as an innovation expert via patents, peer-reviewed journals and creative industry alliances.
All of our people get to enjoy the GaNFast culture for sustainable and accelerated career growth.
Social Inclusion & Diversity
Navitas is an equal opportunity employer and inclusion and diversity are key aspects to the company's worldwide operations. We welcome all people regardless of race, color, gender, beliefs and disabilities. Feel free to checkout our International Women in Engineering post here.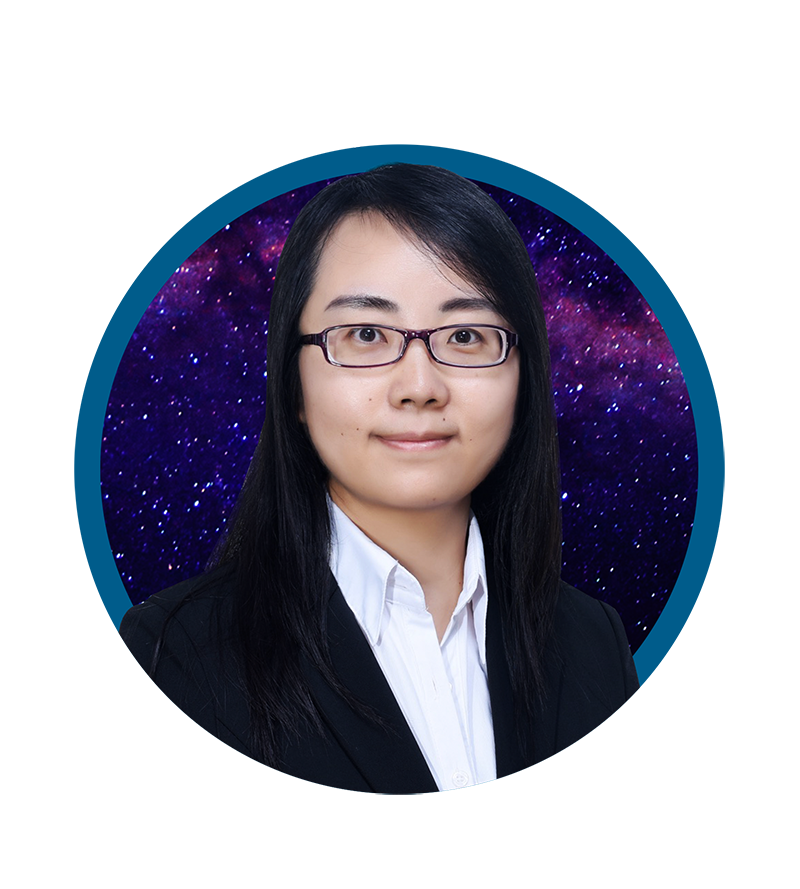 Weijing Du: Sr. Staff Applications Engineer
"As a female engineer, I had a lot of self-doubt and had to find a balance between work and family. However, Navitias fully encouraged me to get involved with revolutionary projects to help me grow and flourish in my area of expertise. Working for Navitas has continued to help me grow and help create a brighter future, not only for Navitas but the world."
"I started working as an engineer over 20 years ago. Although I enjoy what I do, I do feel the struggles as a woman in the engineering field. This especially feels true in trying to find the balance between caring for my family and continuing to advance my career. Even with these struggles, the colleagues and friends I have gained at Navitas feel like a family to me and have helped me to excel and continue to reach my goals."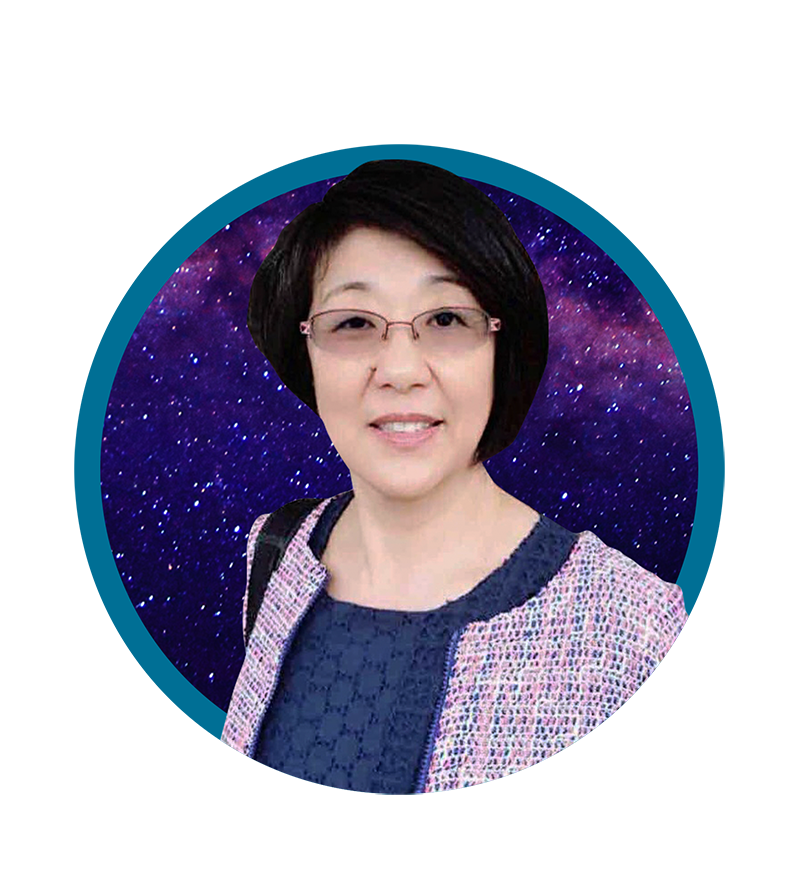 Hexia Hao: Principal Layout Engineer
| Ref. | Team | Role | Location | Country | Job Description | Join Us! |
| --- | --- | --- | --- | --- | --- | --- |
| NVHR115 | IC Design | Staff/Sr. Staff/Principal IC Design Engineer | Shanghai/Shenzhen/Hangzhou | China | | Apply |
| NVHR116 | IC Design | Staff/Sr. Staff/Principal IC Layout Engineer | Shanghai/Shenzhen/Hangzhou | China | | Apply |
| NVHR148 | HR | HR Assistant | Torrance | United States | | Apply |
| NVHR149 | Product/Test | Product Engineer | Torrance | United States | | Apply |
| NVHR150 | Product/Test | Reliability Engineer | Torrance | United States | | Apply |
| NVHR152 | Product/Test | Senior Product Engineer | Torrance | United States | | Apply |
| NVHR153 | Product/Test | Sr. Reliability Engineer | Torrance | United States | | Apply |
| NVHR154 | Product/Test | Sr. Test Development Engineer | Torrance | United States | | Apply |
| NVHR155 | Applications | Staff Application Engineer | Torrance | United States | | Apply |
| NVHR156 | Product/Test | Staff Product Engineer | Torrance | United States | | Apply |
| NVHR157 | Product/Test | Staff Reliability Engineer | Torrance | United States | | Apply |
| NVHR158 | Product/Test | Test Development Engineer | Torrance | United States | | Apply |
| NVHR161 | IC Design | Staff/Sr. Staff/Principal System Engineer | Shanghai/Shenzhen/Hangzhou | China | | Apply |
| NVHR162 | Sales | Sr. Technical Marketing Engineer | Shenzhen | China | | Apply |
| NVHR169 | IC Design | Staff Analog IC Design Engineer | Hybrid | United States | | Apply |
| NVHR170 | IC Design | Sr. Staff Analog Layout Engineer | Mont-Saint-Guibert | Belgium | | Apply |
| NVHR171 | Product/Test | Sr. Staff Reliability Engineer | Torrance | United States | | Apply |
| NVHR174 | IT | Director of IT | Torrance | United States | | Apply |
| NVHR175 | Product/Test | Operator | Torrance | United States | | Apply |
| NVHR176 | IC Design | Principal Design Engineer (Principal Analog IC Designer) | Hybrid | United States | | Apply |
| NVHR177 | Product/Test | Principal Product Engineer | Torrance | United States | | Apply |
| NVHR178 | Product/Test | Principal Reliability Engineer | Torrance | United States | | Apply |
| NVHR179 | Product/Test | Principal Test Development Engineer | Torrance | United States | | Apply |
| NVHR180 | Product/Test | Sr. Staff Product Engineer | Torrance | United States | | Apply |
| NVHR181 | IC Design | Sr. Staff Design Engineer (Analog IC) | Hybrid | United States | | Apply |
| NVHR182 | Product/Test | Staff Test Development Engineer | Torrance | United States | | Apply |
| NVHR185 | Sales | Customer Service/Sales Operations Manager | China/Taiwan/Philippines | Asia | | Apply |
| NVHR186 | FAE | Staff/Sr. Staff Field Applications Engineer(high power) | Shenzhen | China | | Apply |
| NVHR187 | Sales/Marketing | Sr. Technical Marketing Engineer(high power) | Shenzhen | China | | Apply |
| NVHR188 | Applications | EV Applications Engineer | Shanghai | China | | Apply |
| NVHR189 | Applications | EV Software Engineer | Shanghai | China | | Apply |
| NVHR190 | IT | Business Systems Analyst | China/USA | China/USA | | Apply |
| NVHR191 | Quality | Product Quality Engineer | Hsinchu | Taiwan | | Apply |
| NVHR192 | FAE | Principal Field Applications Engineer | San Jose / Home Based | United States | | Apply |
| NVHR193 | Quality | Jr. Quality Engineer | Torrance | United States | | Apply |
| NVHR194 | Sales/Marketing | Marketing Manager | Torrance | United States | | Apply |
| NVHR195 | Sales/Marketing | Sr. Director of Marketing | Torrance | United States | | Apply |
Join the GaN and SiC Generation