Environmental, Social, Governance
"Navitas' ESG program is a fundamental element of our strategy to build long-term value for all of our stakeholders — including our environment, employees, business partners, communities, and investors. All of our ESG programs are relevant to the success of businesses and, in turn, are enhanced by our business success."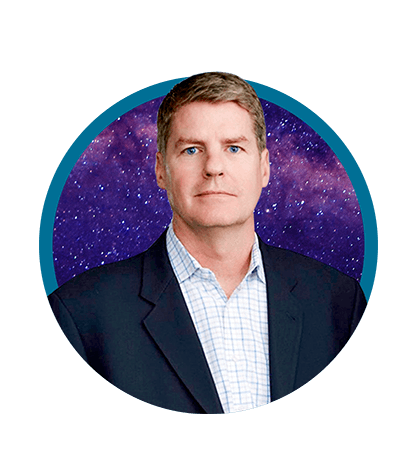 Gene Sheridan, CEO & Co-Founder
Why is ESG important to Navitas
Navitas mission is to Electrify the World.  We are the only pure play next gen power semiconductor company and are working on transitioning the world from Si based solutions to GaN and SiC based solutions.  Navitas products make a significant impact in the carbon footprint of all electronic end uses as shown in our sustainability analysis and reporting.  Navitas business strategy, R&D investment and operational model are all directly focused on making significant impacts to consuming energy more efficiently and faster adoption of clean energy generation.
As a leader in the power semiconductor industry, we embrace the values demonstrated in ESG reporting.
We are the first semiconductor company to be CarbonNeutralTM certified.
We embrace diversity in our workforce and believe it leads us to better results in our business.
We believe in Navitas being a great place to work for our employees and make efforts to attract, develop and retain the top talent in the industry.
We follow practices and procedures to ensure proper governance across the company including financial and environmental reporting.
Our mission to "Electrify Our World" is built on energy efficiency and the transition from fossil fuels to renewable sources of electricity, which are the core of our business. Our GaN and SiC products are at the heart of the new world economy focused on more sustainable solutions to energy generation, storage and use.
Core Elements
Enable energy and emissions reductions through our leading-edge power semiconductor technologies
Measure, document and communicate the environmental benefits of our products.
Reduce our own carbon footprint—we were the first semiconductor company to be CarbonNeutral certified.
Policies:
Goals and Metrics:
Annual reporting of Scope 1, 2, 3 emissions, KWH and CO2e saved by GaN and SiC products

2023 sustainability Report (coming soon)

Supplier compliance to ISO14001:
| | | | | |
| --- | --- | --- | --- | --- |
| 2018 | 2019 | 2020 | 2021 | 2022 |
| 100% | 100% | 100% | 100% | 100% |
RoHS and REACh compliant products
Led by our Board of Directors, we are committed to the highest standards of corporate governance, including appropriate board oversight of our management and businesses, legal compliance, timely and transparent disclosure and responsible business practices.
Core Elements:
Drive the effectiveness of board and management processes through enhanced diversity, performance measurement and accountability
Promote legal compliance and ethical business conduct through adherence to recognized standards and policies
Meaningful engagement with key stakeholders including investors, business partners and communities
Policies:
Measurables:
Reportable incidents (Internal/External) – Legal compliance, Business conduct
Board independence
Board diversity
Stakeholder engagement
Sustainability oversight

Together, with our suppliers, customers and stakeholders, we are pioneering a path towards a more ethical, transparent, and sustainable supply chain—one that not only serves our customers with the highest quality products but also nurtures the well-being of people and the environment across the globe. At Navitas, we firmly believe that sustainable development and supply chain management are not just duties but opportunities to inspire positive change and forge a brighter future for generations to come.
1. Conflict-Free Sourcing
Navitas is resolutely committed to avoiding the use of minerals sourced from conflict-affected regions. We diligently assess our supply chain to ensure that the minerals utilized in our products do not contribute to the funding of armed conflicts or perpetuate human rights violations.
2. Responsible Supply Chain Management
We collaborate closely with our suppliers to promote responsible sourcing practices throughout the entire supply chain. This involves engaging with suppliers to ensure they align with our ethical standards, adhere to the RBA Code of Conduct, and comply with the OECD Due Diligence Guidance.
3. Human Rights and Labor Standards
At Navitas, we firmly uphold the principles of human rights and labor standards as outlined by internationally recognized conventions. We require our suppliers to provide safe and fair working conditions for all employees, adhering to local and international labor laws.
4. Environmental Sustainability
As part of our commitment to sustainability, We encourage and support our suppliers who prioritize environmental protection and demonstrate a dedication to minimizing their environmental footprint. We aspire resource-efficient practices, responsible waste management, and the reduction of greenhouse gas emissions throughout the supply chain.
5. Transparency and Traceability:
Transparency is integral to the success of our Responsible Mineral Policy. We maintain comprehensive records of our supply chain and work collaboratively with stakeholders to ensure traceability from the point of origin to the final product. This enables us to identify any potential risks or non-compliance issues promptly and take corrective actions.
6. Continuous Improvement
Navitas is dedicated to continually improving our responsible sourcing efforts. We regularly review and enhance our Responsible Mineral Policy and Supplier Code of Conduct to adapt to changing circumstances, new best practices, and emerging global standards.