ICSCRM2023
September 17

-

September 22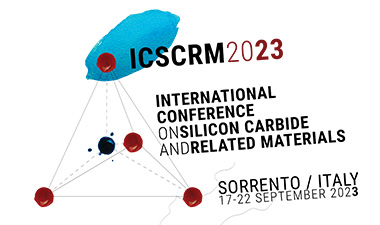 "Navitas Semiconductor at ICSCRM 2023":
Paper: "New Generation SiC MPS Diodes with Low Schottky Barrier Height"
Aditi Agarwal, Siddarth Sundaresan, Jaehoon Park, Vamsi Mulpuri, Kailun Zhong
Monday, September 18th, 19:10
Introducing the latest 650V SiC MPS diodes, featuring an ultra-low Schottky barrier height while maintaining extremely low reverse-leakage currents, high avalanche-robustness, and impressive surge currents. The performance metrics of these diodes are compared with other commercial 650V diode parts.
Paper: "650 V SiC Power MOSFETs with Statistically Tight VTH Control and RDS(ON) of 1.92 mΩ-cm²"
Jaehoon Park, Siddarth Sundaresan, Aditi Agarwal, Vamsi Mulpuri, Nathaniel Walsh and Steven Smith
Monday, September 18th, 19:40
The paper delves into the development of a new generation of SiC planar-gate power MOSFETs, designed to offer remarkably tight VTH distribution and low RDS(on). These advancements are critical for SiC power modules in electric vehicle traction applications, ensuring consistent and efficient performance.
Navitas' Senior Vice President of SiC Technology & Operations, Sid Sundaresan, will chair session "Devices 4: Short circuit, avalanche and reliability," with focus on crucial topics in the field of SiC technology (Thursday, September 21st, from 11:00 to 12:30).
Navitas Semiconductor invites all attendees to view the presentations and engage in discussions with their experts. Navitas' participation at ICSCRM underscores commitment to driving innovation in SiC technology and reinforcing their position as a global leader in the field.
Related Events