A Partnership Built on Shared Values
Charles Zha, VP & GM of Navitas China and Ms Qingyuan Guo, Head of Financial Communications, Xiaomi Corporation mark the shipment of the
10 millionth Navitas IC

to Xiaomi

Founded in 2010, Xiaomi (小米) – pronounced as 'xiao小' 'mi 米' ,with the 'mi' in the company logo also signifying 'Mobile Internet' – is a technology company with smartphones, IoT products and Internet services at its core. Its mission is to let everyone in the world enjoy a better life through innovative technology.
Xiaomi places an equal emphasis on innovation and quality and continuously pursues high-quality user experience and operational efficiency.
The successful partnership with Xiaomi Corporation is built around high-efficiency, high-performance Navitas GaNFast gallium nitride power ICs that allow this Fortune Global 500 company to increase charging efficiency while minimizing product size.
But the relationship extends beyond the supply of advanced GaN ICs. The two companies have built a strong collaboration around shared visions for technology, sustainability and corporate social responsibility.
"Navitas Semiconductors and Xiaomi have many strategic synergies. We believe that the success of any company comes from continuous technological innovation, corporate social responsibility and the realization of sustainable development goals. We look forward to a better tomorrow with Navitas."
Wang Xiang, Partner and President of Xiaomi Group
Navitas and Xiaomi – A Timeline
In February 2020 Xiaomi announced it had chosen Navitas GaNFast technology for the 65W charger used by the company's flagship Mi 10 PRO smartphone, with Mr Jun Lei, Xiaomi Chairman and CEO showing the impressive GaN charger in the launch video.
"GaN (gallium nitride), as a new semiconductor material has brought unimaginable effects to the charger."
Mr Jun Lei, Xiaomi Chairman and CEO
This charger made it possible to take the Mi 10 from zero charge to full charge in just 45 minutes.
At the Xiaomi Technology and Investment Day in October 2020 Navitas was one of a small number of selected partners.
During the day Mr Jun Lei commented: "Navitas' strategy aligns with Xiaomi's in many critical ways; that business success comes from technological innovation, corporate social responsibility, and sustainable development goals including education, climate, and life on land and in the oceans."
The 2020 event was also notable for Navitas as it marked the unveiling of the Navitas 'Little Star GaN' twin mascots, XiaoDan and XiaoJia.
In November, as GaNFast power ICs continued to ramp in mass production, the 10,000,000th was shipped to Xiaomi. Navitas' China  GM & VP, Charles Zha presented Xiaomi's Ms Qingyuan Guo, Head of Financial Communications, Xiaomi Corporation with a celebratory award featuring a real-life 6" / 150mm GaN-on-Si wafer.
Soon afterwards, in December, Xiaomi launched the Mi 11 – without a charger in the box – and with an interesting 'green' choice for the user: use an existing charger and save the CO2 footprint, or get a new GaNFast charger for free – and still save CO2 as GaN-based chargers have half the manufacturing and shipping carbon footprint as old silicon chargers.
By February 2021, the Mi 11 was available in Europe, with the news that Navitas GaN power ICs were integrated into the Xiaomi 55W fast charger supplied 'in-box' with every Mi 11 smartphone. As with the Mi 10, this supported a full charge from zero charge in just 45 minutes.
Xiaomi and Navitas have built a solid foundation for success based on their shared values, proven technologies and strong collaboration. Navitas CEO and Co-Founder Gene Sheridan states:
"Xiaomi's open attitude towards
new materials

and

new technologies

is behind their commitment to gallium nitride (GaN) and the recognition of the benefits that this technology delivers over legacy silicon."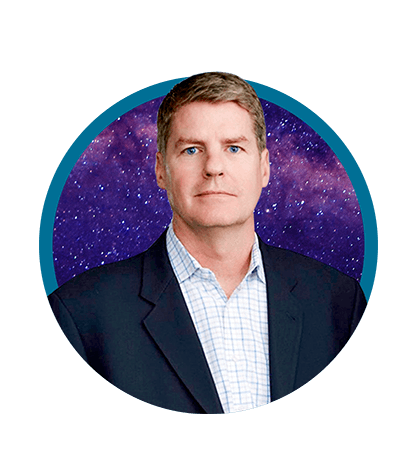 Gene Sheridan, Co-Founder, CEO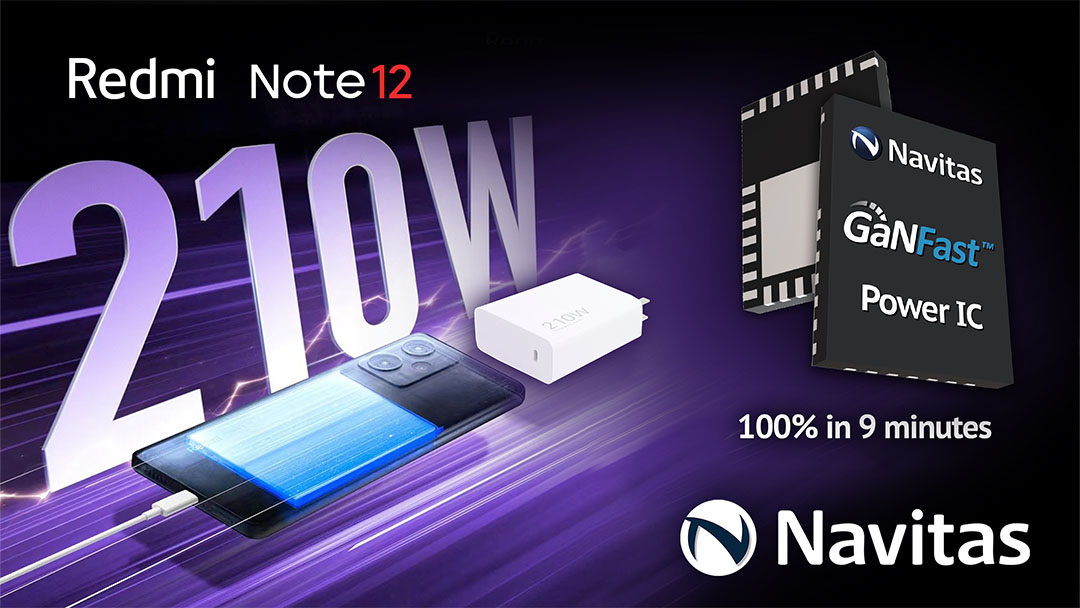 High-speed GaNFast™ ICs enable high-power 210 W charger to achieve 1-100% in just 9 minutes Torrance, CA, USA – November 29th, 2022—Navitas Semiconductor  (Nasdaq: NVTS), the only pure-play, next-gen power semiconductor company announced its next-gen GaNFast power ICs...