Jefferies Financial Group's ESG Expert Call
20th January 2022

-

21st January 2022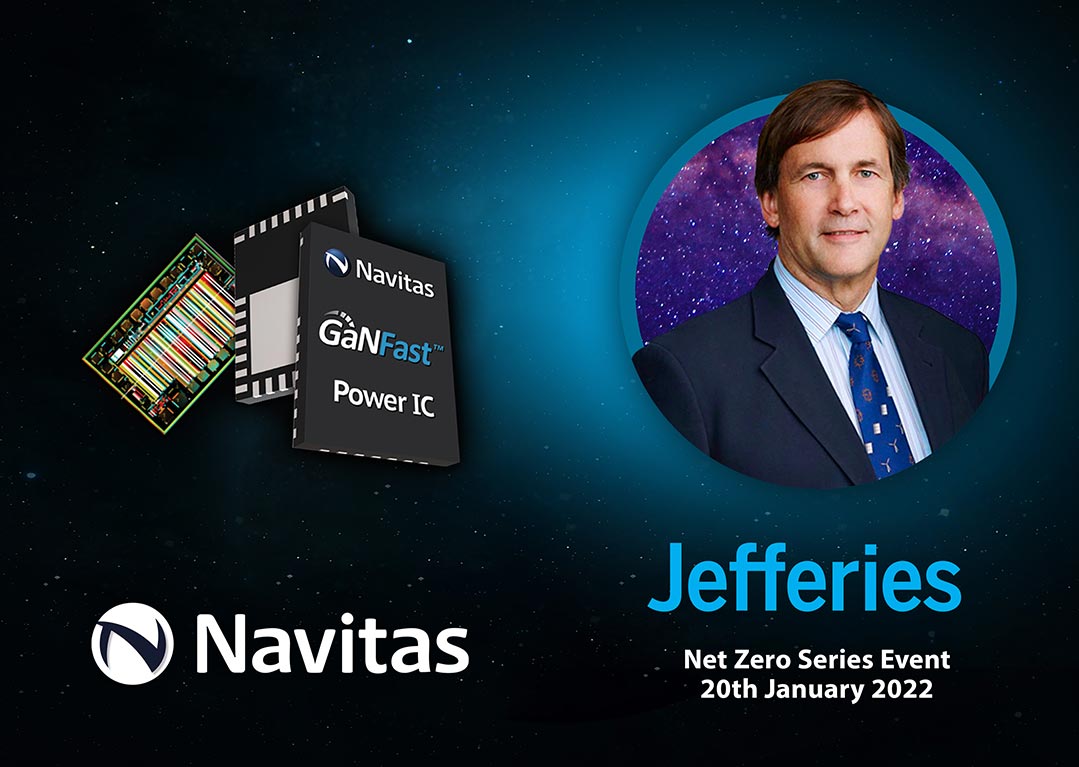 The Jefferies Group is highly-regarded for sustainable investing with a long-term partnership approach. Navitas co-founder and COO/CTO Dan Kinzer will highlight how next-generation gallium nitride (GaN) semiconductor technologies will drive the advances in electric vehicles, industrial applications and renewable energy that are essential to achieving carbon neutrality goals.
Mr. Kinzer's presentation is open to Jefferies' clients and will take place on Thursday January 20th, at 3pm eastern.
Click the PDF below to view the presentation.