Deutsche Bank Technology Conference Virtual
9th September 2021

-

10th September 2021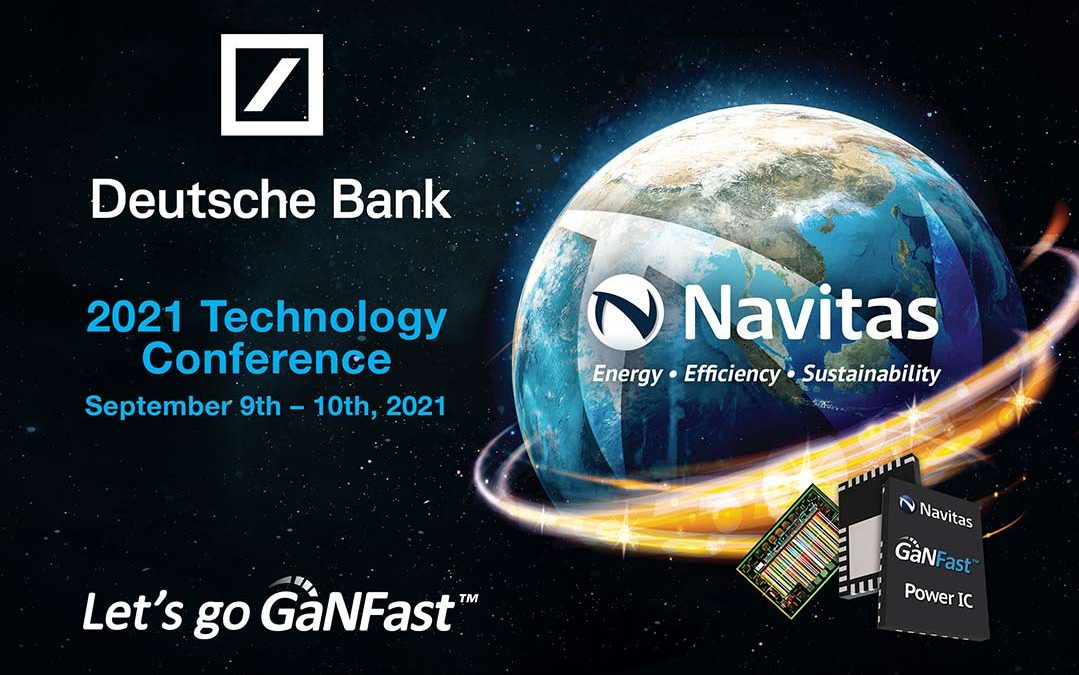 Join Navitas Semiconductor at the Deutsche Bank Technology Virtual Conference 2021. Deutsche Bank's conference has become an anchor event for the Technology Industry for TMT investors looking to re-engage with key trends & investment strategies after the Summer Holiday. We have had great success with the mid-September timing of the conference as it has been a key time for long term investors looking to compile their target lists of names to buy for the 2H & following calendar year. This year we are working hard to tie several key TMT themes together throughout the conference to help guide discussions amongst public & private companies. industry experts, DB's CIO, Senior DB IT professionals, TMT Investors and much more.
CEO, Gene Sheridan to highlight performance and environmental benefits of next-gen GaN power ICs in fast chargers, EV, solar and data center markets.
GaN is a next-generation semiconductor technology that runs up to 20x faster than legacy silicon and enables up to 3x more power and 3x faster charging, with up to 40% energy savings in half the size and weight of legacy silicon solutions. Navitas' GaNFast™ power ICs integrate GaN power and drive plus protection and control to deliver simple, small, fast and efficient performance. With over 145 patents issued or pending, and significant trade secrets including a proprietary process design kit (PDK), Navitas believes it has a multi-year lead in next-generation GaN power ICs.
Click the PDF below to view the presentation.